Opportunities to present your work as a brief Congress talk

Oral slots are available at FEBS 2023 for presentation of research work selected from submitted abstracts.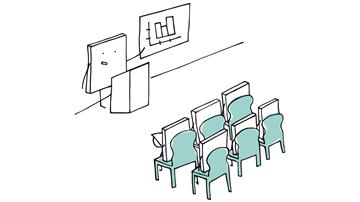 Participants at the 47th FEBS Congress are encouraged to play an active part in the scientific discussion by submitting an abstract of their recent research findings to the event. From these submissions, participants reporting particularly interesting, significant or relevant research may be invited to contribute Short Talks integrated into the Symposia sessions. In addition, several Speed Talk sessions will be organized covering the topics of the Congress. Participants selected for Speed Talk sessions will have an opportunity to present their results as a 3 minute talk, as well as presenting their poster at the event. Prizes for two outstanding speed talks will be awarded by FEBS Open Bio.
Not only do these oral options for abstract submitters at the 47th FEBS Congress provide great opportunities for those selected to gain recognition for their work, but also this approach helps present a range of new interesting findings from upcoming researchers to the Congress audience.
If you would like to have your work considered for oral presentation, please simply select this option during abstract submission by March 9, 2023. Further details and deadlines are given on the Call for Abstracts page.