Home
YSF
»
YSF Venue & Travel
YSF Venue and Travel
YSF Venue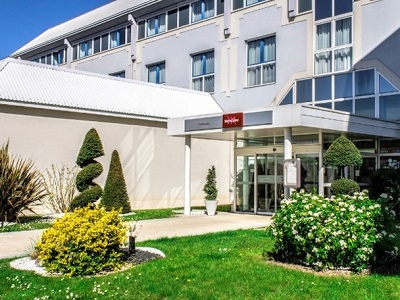 The 22nd FEBS YSF (YSF 2023) will be held at the Mercure Tours Nord 4* hotel located on the outskirts of Tours (7 km from the centre), not far from Tours Val de Loire Airport. The meeting areas of the hotel will provide the perfect venue for scientific discussion during the YSF (6–8 July 2023).
Accommodation
YSF participants will be accommodated in the Mercure Tours Nord 4* hotel during the YSF from 6th to 8th July, 2023 (2 nights). For the days of the 47th FEBS Congress (8–12 July 2023; 4 nights), YSF participants will move to the Grand Hotel de Tours in the city centre close to the Congress Centre.
Accommodation will be in shared rooms. YSF participants do not need to book a room or pay accommodation fees. The YSF Organizing Committee will take care of this, in collaboration with the Congress Organizers and FEBS.
Travel: how to reach Tours and the YSF venue
Flying to Paris Charles de Gaulle
Go to terminal 2 to reach the train station and take the train to Tours.
Flying to Paris Orly
Take the train Orlyval to reach Antony station. At Antony station, buy a ticket to Paris and take the train RER B in the direction of Roissy-Aéroport-Charles de Gaulle 2/Mitry-Claye until the stop Denfert-Rochereau. At Denfert-Rochereau take the metro 4 in the direction of Porte Clignancourt until the stop Montparnasse. Then enter the station and go to Hall 2 to take the train to Tours.
From Tours train station to the Mercure Tours Nord Hôtel
To reach the Mercure Tours Nord hôtel, take the bus 2 in front of the Train Station (direction Les Douets) and get off at the stop Lycée Vaucanson. Then take the bus 53 (direction Porte de Loire) and get off at the stop Mouchotte; this is 200 m from the Mercure Tours Nord Hôtel.
Scroll